Transcutaneous Electrical Nerve Stimulator (TENS)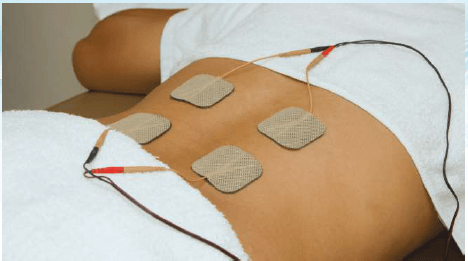 Transcutaneous Electrical Nerve Stimulator (TENS)
One of the most common forms of electrical stimulation used for pain management is the use of electric current produced by a device which stimulates nerves for therapeutic purposes. These electric currents block pain receptors travelling from the nerves to the brain. TENS is currently one of the most commonly used forms of Electroanalgesia.
Types of Transcutaneous:
Electrical Nerve Stimulation (TENS)
Traditional TENS
Acupuncture TENS
Brief Intense TENS
Burst Mode TENS
Modulation Mode TENS
Indications:
Musculoskeletal Pain
Chronic Low Back Pain
Painful Diabetic
Neuropathy
Neuropathic Pain
Visceral Pain

Dear user, didn't find what you were looking for?
For Quick Assistance call us: