Minimally Invasive Spine Surgery (MISS)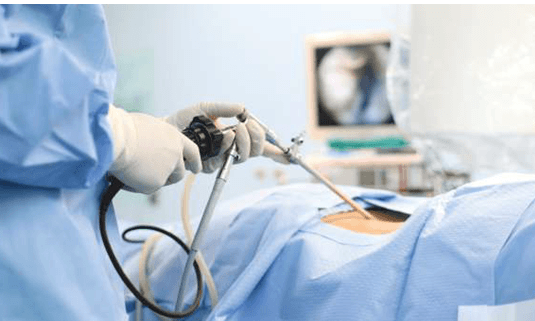 Minimally Invasive Spine Surgery (MISS)
MISS does not involve a long incision and avoids significant damage to the muscles surrounding the spine. In most cases, this results in less pain after surgery and a faster recovery. MISS is sometimes called less invasive spine surgery.
In these procedures, doctors use specialized instruments to access the spine through small incisions. Minimally invasive spine surgery was developed to treat spine problems with less injury to the muscles and other normal structures in the spine. It also helps the surgeon to see only where the problem exists in the spine.
Other advantages to MISS include:
Minimally invasive (results in less pain for the patient)
Faster recovery time than open brain surgery
Reduced risk of brain trauma
Reduced risk of side effects
Reduced hospital stay
At Mediheal Group of Hospitals, we perform all minimally invasive spine surgeries including:
Endoscopic Discectomy
Transforaminal Endoscopic Discectomy (Stitch-less Surgery)
Percutaneous Fixations – TLIF / PLIF
Minimally Invasive Canal Decompression

Dear user, didn't find what you were looking for?
For Quick Assistance call us: