Intracytoplasmic Morphologically Selected Sperm Injection (IMSI)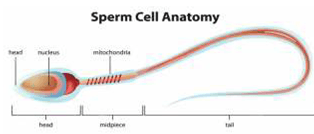 Intracytoplasmic Morphologically Selected Sperm Injection (IMSI)
Intracytoplasmic Morphologically Selected Sperm Injection (IMSI) is a technique used in IVF treatment to examine and select sperm using a high-magnification digital imaging microscope for microinjection into the egg. IMSI is a real-time method where the sperm is selected before the microinjection takes place. This is done using an inverted microscope that is ablevto provide much greater magnifying power (around 6000 times) than that normally used in reproductive laboratories (400 times) to carry out ICSI.
The shape of the sperm (morphology) is important in diagnosing male fertility problems and in predicting fertilization and pregnancy outcomes – and studies have shown that selecting better shaped sperm does improve ICSI outcomes. IMSI may improve the chances of fertilization in-vitro and can be used if you have performed several unsuccessful IVF attempts.
Who might benefit?
The patients who benefit from this technology are:
Previous IVF and ICSI failures
Extreme cases of male infertility
Unexplained infertility
Recurrent abortion from previous IVF/ICSI
High degree of DNA fragmentation of the sperm

Dear user, didn't find what you were looking for?
For Quick Assistance call us: