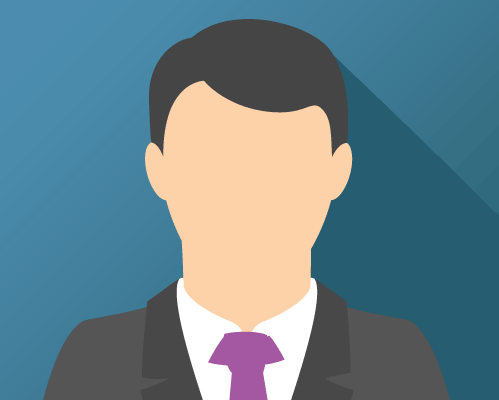 Anas Wajid
Designation: Director Sales and Marketing
Rajit Mehta is the Managing Director and Chief Executive Officer of Max Healthcare, a leading private healthcare company in India and is a member of the Board of Directors of the Company.He is also a Non-Executive Director at Max Life Insurance, Max Skill First and is a trustee of the Max India Foundation – the CSR arm for the Max Group of Companies. Rajit is the Chairman of the Northern Region Healthcare Council of CII and is also the Secretary for NATHEALTH, an association of Health care providers in India.
As the Managing Director and Chief Executive Officer of Max Healthcare, Rajit provides strong leadership in helping Max Healthcare achieve its vision of being the most admired healthcare company in India known for clinical and service excellence. He has led the transformation journey of the company for the last few years, which included hiring and retaining a strong team, significant enhancement of clinician bench strength, implementing a strong cost management program, revamp of the Sales and Marketing architecture, thereby delivering a healthy growth trajectory both regarding the revenue and the EBITDA.
Max Healthcare (MHC) has established a strong reputation across North India and has also been awarded the "Healthcare Brand of the year 2016" at the IHW summit and is the only healthcare organisation in the last decade to win a bronze medal at the coveted American Society for Quality (ASQ) in 2018. Under Rajit's leadership, MHC has adopted the 5C framework (Care, Clinical excellence, Cohesion, Commitment, and Compliance) to transform and align execution. Several transformative initiatives have been implemented to impact Patient Safety & Experience, Clinical excellence and to build a robust Sevabhav ethic.
Max Healthcare has adopted the mantra of "Chasing Zero" and has become the first and only network in India to monitor the four major hospital-acquired infections electronically thereby drastically reducing the incidence of these infections. It is also the first network to have a third party monitoring of Patient satisfaction which has facilitated improvements in process efficiencies and has helped bring down complaint rates substantially.
MHC has made two large acquisitions which have significantly increased its footprint in NCR and has also seeded alternate business models in Home Cstics – Max Lab and Oncology daycare, considering the emerging trends and for securing future growth.
Rajit was a founder member of Max Life Insurance and has been instrumental in helping Max Life become an admired and profitable Company. During his tenure at Max Life, he undertook additional responsibilities as the Chief Transformation Officer and provided oversight on the execution of key initiatives; designing and implementing new work systems; aligning key stakeholders; rationalising the cost structure to improve profitability; and laying down a comprehensive change management agenda. Rajit has played a strategic role in helping Max Life expand its distribution footprint across India including facilitating a project to "Revamp Sales processes." The project culminated in Rajit co-authoring a book titled "Growth Leadership Practices at Max Life."
During his tenure as Chief Operating Officer, Max Life progressed its Quality & Service Excellence journey. This included putting a Service Blueprint in place, implementing a comprehensive outsourcing strategy to impact customer experience and cost and embedding the MPEF framework in the business.
Rajit mentored the setting up of Max Skill First (MSF), which is now providing learning and skilling to all Max India companies as well as to a few external organisations in the financial services space. MSF also runs a diploma program for paramedics and technicians to cater to the ever growing demand of healthcare workers in India.
Prior to Max Life Insurance, he was the Director – Personnel, at Bank of America and has also worked with HCL. His total experience spans three decades. Rajit is a graduate in Commerce, postgraduate in Human Resources and has also attended an Advanced Management Program at INSEAD – France. He is the recipient of the Chairman's Award for Excellence at Max Life Insurance.